Hydronic Space Heating with Anesi Gas Heat Pumps
Anesi gas heat pumps use your natural gas or propane fuel source to provide the warmth you need at a price you can afford – during even the coldest of winters.
High Efficiency Hydronic Space Heating With An Anesi Gas Heat Pump
Heat within a hydronically-heated home is distributed by water flowing through pipes within the home. The resulting heat is distributed through specialized emitter tubes embedded in the floor, within baseboards along the walls, in radiators, or other methods. The Anesi gas heat pump (GHP) offers the latest high-efficiency home heating technology using less energy to provide the same warmth. If you are an existing gas or propane heating customer, the utility bill savings will range between 30-50%. If you are looking for a way to help the environment, this product immediately reduces your carbon footprint by using less fuel; with about the best (lowest) carbon footprint possible in home heating. Read more about the research and technology behind the Anesi gas heat pump.
Why Anesi?
Full warmth and comfort in the coldest temperatures.
Ideal with modern radiant floor heating systems.
Heats both your home and your hot water.
Lowest cost of delivered heat.
Competitive (if not best) carbon footprint.
Simple "plug-n-play" installation when swapping out an existing boiler and water heater.
All combustion and venting remain outdoors.
No refrigerants inside – only warm water!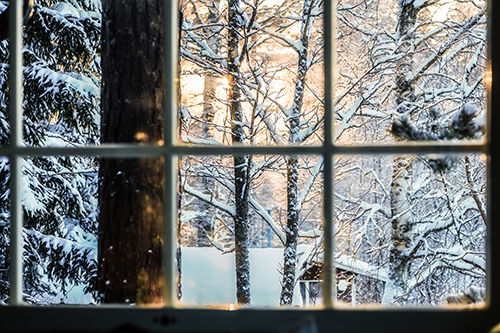 Environmental Benefits of Anesi
Anesi's GHPs use thermal heat, not electricity, to drive their gas absorption cycle. It has a third-party verified Annual Fuel Utilization Efficiency (AFUE) rating of 140% and requires no backup appliance. The Anesi GHP can accept many primary energy sources, such as natural gas or propane, and will easily adapt as cleaner, environmentally-friendly molecules are delivered by the gas industry. Because less gas is used in these ultra-efficient gas heat pumps, they contribute to greenhouse gas reduction efforts.
Anesi Hydronic Space Heating Components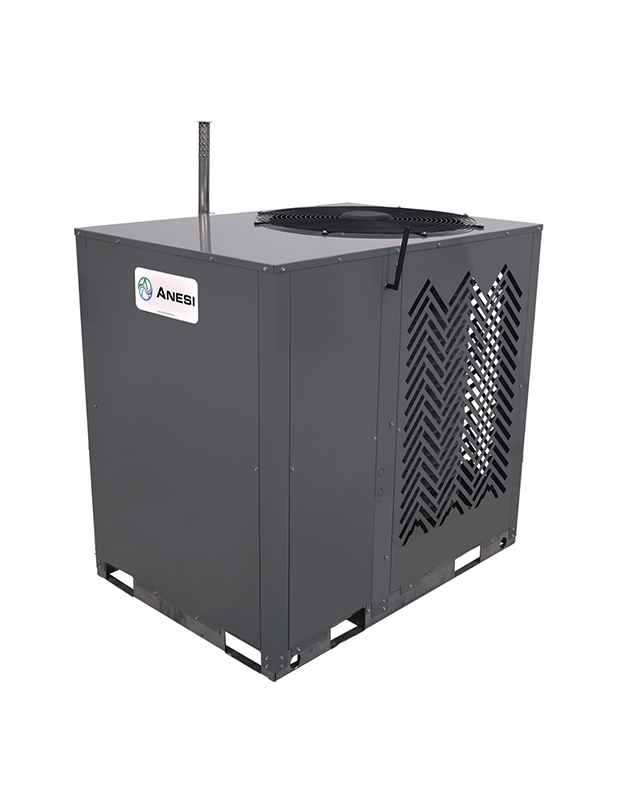 80K
Gas Heat Pump
IST
Indirect Storage Tank
How Anesi Hydronic Space Heating Works
Hydronic heat emitter are usually organized into "zones" allowing homeowners control over heating different areas of the home. The heat source is the Anesi gas heat pump – essentially a boiler installed outside of the home. The gas heat pump heats water which is pumped into the home and through the emitters. Unlike traditional boilers, all combustion and venting remains outdoors.
How to Buy Anesi Products
Anesi products are available through HVAC distributors and installation professionals within the USA and Canada.
Contact us for more detailed information about Anesi products and availability.